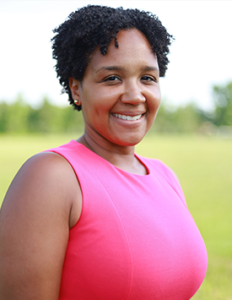 Prime Care Family Practice would like to welcome Rotesha T. Colbert, CPNP-PC, to our team of providers. Rotesha earned her Bachelor of Science in Nursing from Liberty University in 2011 and went on to obtain her Master of Science in Nursing from Virginia Commonwealth University in 2014. She is also certified in Pediatric Advanced Life Support (PALS). 
Rotesha is a Licensed Nurse Practitioner through the Commonwealth of Virginia Department of Health Professions, Board of Nursing, and a Certified Pediatric Nurse Practitioner through the Pediatric Nursing Certification Board. Additionally, she is a member of the National Association of Pediatric Nurse Practitioners and the American Academy of Pediatrics.
Rotesha is very passionate about the welfare of one of the most vulnerable populations: children. She believes that every child deserves access to medical care that is tailored to their specific needs. She has spent her entire career in pediatrics, gaining experience in pediatric acute care, pediatric home health, pediatric urgent care and pediatric primary care settings. She is grateful for the opportunity to get to know her patients and watch them grow. 
Outside the office, you can find Rotesha spending time with her family and children, going on outdoor adventures, reading and engaging in activities at her church. 
Please join Prime Care Family Practice in welcoming Rotesha T. Colbert, CPNP-PC, to our team of quality health providers! We are happy to have her skills and dedication to serve our patients and community. To schedule an appointment with any of our providers, contact us at 804-526-1111.